Without pressure or obligation, we help you select an insurance company and term policy that suits you and your family's needs.

In today's busy and fast-paced world, it's hard enough meeting your family's day-to-day demands … let alone looking at long-term needs.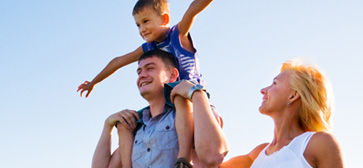 Group 10-Year Level Term Life
With the ACA 10-Year Level Group Term Life Insurance Plan, you can apply for up to $1,000,000 in Life Protection!